How to clean your kitchen? Where to start because if we do not have the technique and if we use unsuitable products, certainly what has been cleaned will have to be cleaned again? Discover all the tips for cleaning thoroughly cooking easily, efficiently and as quickly as possible with economical and natural products. The use of the cellulose cloths comes perfect.
 How to clean your kitchen
To clean his kitchen
A bucket of water
A bowl
Household gloves
An apron
A sponge
2 microfiber cloths
A roll of paper towels
Microfiber broom
A notebook
Pen
A garbage bag
Kitchen cleaning products
Citric acid
House alcohol
Baking soda
Liquid Marseille soap
White vinegar
Soda crystals
For your convenience, pour these diluted or non-diluted products into vials with a spray bottle.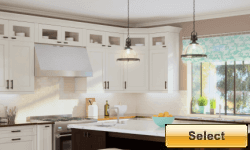 Step by step cleaning in the kitchen
1.  Inspect cupboards, fridge, and freezer
Sort through the fridge, freezer, cupboards, throwing away anything that is out of date or in bad shape, …